Two weeks ago we asked to see the Before & After shots of your restored, rebuilt or otherwise customized rides in the last installment of the CoolRidesOnline: Thanks for the Memories Contest!!!  We tip our hats to the Start Your Engines!® Brand manager (Kevin) for choosing such a fun topictopic!
Per the contest rules, we had to select five runner-ups to receive product prizes and only one winner to receive product, apparel and a $100 gift card.  It was very difficult to select a winner since we received so many amazing entriesbut here are the results!
Our 5 runner-ups who will receive product prizes are:
MPBGT – 1953 Willys CJ3A Restoration
BRADMC51 – 1948 Angliua AA/Gasser Rebuild
GB Vette – 2002 Corvette Convertible Customization
ep35rja – 1957 Chevrolet Belair Rebuild
blwnrat  – 1969 Chevelle Restoration
And our first place prize goes to (drum-roll)….
mad max – 1974 Australian Ford Falcon XB (details below)
What started as nothing more than an unobtainable dream, I've made into a reality. I was hooked when I first saw the car on the big screen in 1980, but I had no idea of what it was.
Not until the mid 1980's did I learn it was an Australian built Ford Falcon….the dream looked like it was never going to happen now. 1999 rolls along and while surfing the internet, the dream sparks once again….however, trying to purchase a car from overseas seemed impossible for a guy like me. Some serious investigation and selling off my Star Wars junk turned dreams into reality. Finding the original vintage Scott fuel injector got the entire project rolling.
Over a 5 year period, the car went through a complete frame off resto mostly done by myself. Paint and body was done by some now good friends (Hank and Mike Kerkdyk) as I did not have the proper garage for that plus I'm horrible at bodywork. The car was built to replicate the car as seen in the first Mad Max movie, right down to flaws that the actual movie car had. I even have 35 year old BFG radial TA's that no other replica has.
Purchased out of Sydney, Australia and then shipped to Niagara Falls, Ontario, the car is a 1974 Ford Falcon XB, right hand drive, 351 Cleveland, top loader 4 speed and factory 4 wheel disc brakes. It sports a 2.72 rear gear which makes for some impressive top end fun, unfortunately the speedo only goes to 140 MPH. It also has an original Aussie police siren, functional zoomies, overhead police radio and of course the non functioning on/off supercharger. It's always a blast to cruise in and has been a huge success at many charity fund raising events and sci-fi cons. You can see the complete build at www.madmaxcar.com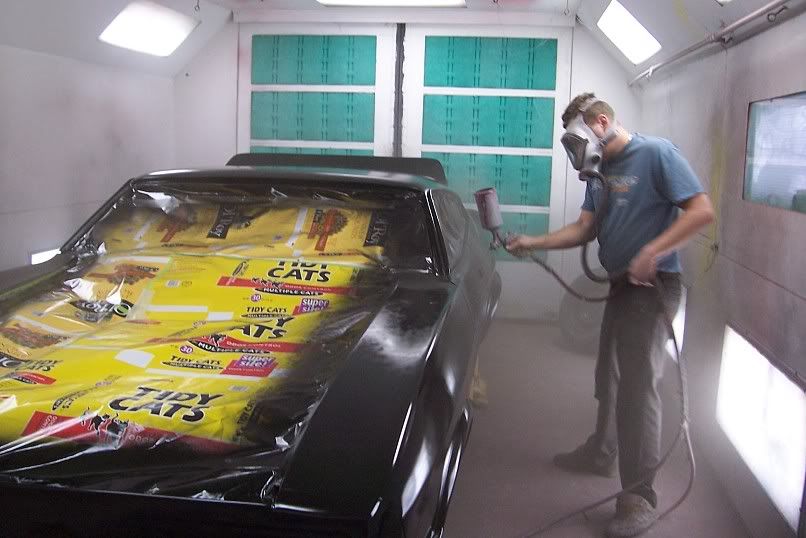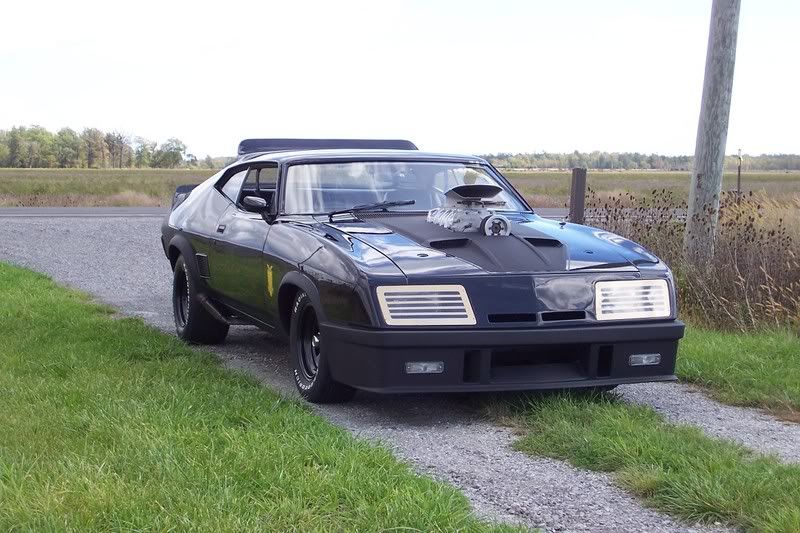 Powered by Facebook Comments